Motels
The Shoalhaven boasts several impressive motels all offering the modern conveniences of a home away from home while you're on holiday. Many of the region's best motels are located down south at Mollymook and Ulladulla, and many offer views of the beautiful south coast beaches.
31 to 36 of 36 total results
Location : Ulladulla, New South Wales
Harbour Foreshore Motel is the only Motel on the Harbour Foreshore. Offering affordable air-conditioned three star comfort for the Budget conscious traveller. It is a single story, boutique style, nin...
More info »
Location : Huskisson, New South Wales
The Jervis Bay Motel is located right in the centre of picturesque Huskisson with the white sandy beach, cafes and shops a short stroll away. Your hosts are ready to ensure your stay is one to rememb...
More info »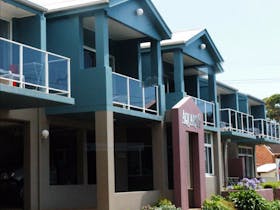 Location : Mollymook, New South Wales
Located about three hours south from Sydney on the Princes Highway and two hours from Canberra, beachside Mollymook is part of the group of towns of Milton - Ulladulla - Mollymook collectively known a...
More info »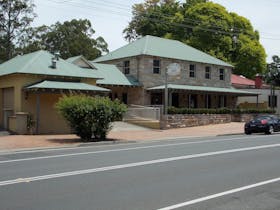 Location : Kangaroo Valley, New South Wales
Kangaroo Valley has the most beautiful panoramic views in Australia. Located close to golf, bowls, tennis, canoeing, fishing, nature walks, and waterfalls. Pioneer Motel offers luxurious standard an...
More info »
Location : Ulladulla, New South Wales
The Sandpiper Motel has lovely gardens with a salt water swimming pool and barbecue area. The air-conditioned rooms have toasters, tea and coffee making facilities, microwaves and fridge. The flat s...
More info »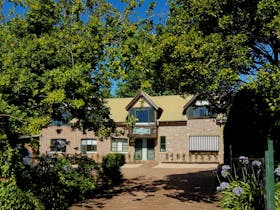 Location : Berry, New South Wales
The Berry Inn consists of two ground floor Queen rooms (one with private courtyard area and one with extra large bathroom suitable for wheelchair users), one Family Suite (which has one Queen Bed Room...
More info »