Motels
The Shoalhaven boasts several impressive motels all offering the modern conveniences of a home away from home while you're on holiday. Many of the region's best motels are located down south at Mollymook and Ulladulla, and many offer views of the beautiful south coast beaches.
31 to 40 of 43 total results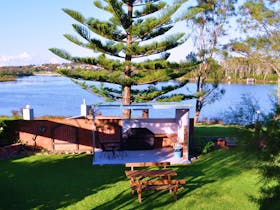 Location : Burrill Lake, New South Wales
Edgewater Motel is located off the Princes Highway, right on Burrill Lake inlet and only a few minutes walk over the sand dunes to the ocean. Each of the 10 units has an en suite bathroom and is e...
More info »
Location : Nowra, New South Wales
Located in Nowra, off the highway, the George Bass Motor Inn caters for both the tourist and the corporate traveller. The perfect place for a quiet relaxing weekend or a base to explore the picturesqu...
More info »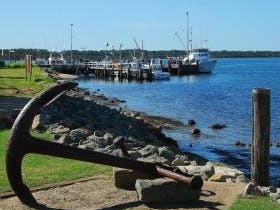 Location : Greenwell Point, New South Wales
Greenwell Point Hotel Motel is located in Greenwell Point, a small fishing village 15 kilometres east of Nowra. The Hotel/Motel has five motel rooms which are separate from the Hotel and Bar. The roo...
More info »
Location : Ulladulla, New South Wales
Harbour Foreshore Motel is the only Motel on the Harbour Foreshore. Offering affordable air-conditioned three star comfort for the Budget conscious traveller. It is a single story, boutique style, nin...
More info »
Location : Huskisson, New South Wales
The Jervis Bay Motel is located right in the centre of picturesque Huskisson with the white sandy beach, cafes and shops a short stroll away. Your hosts are ready to ensure your stay is one to rememb...
More info »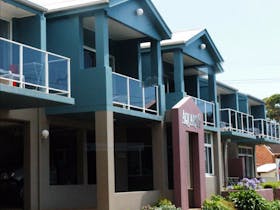 Location : Mollymook, New South Wales
Located about three hours south from Sydney on the Princes Highway and two hours from Canberra, beachside Mollymook is part of the group of towns of Milton - Ulladulla - Mollymook collectively known a...
More info »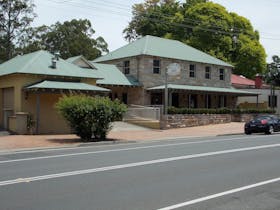 Location : Kangaroo Valley, New South Wales
Kangaroo Valley has the most beautiful panoramic views in Australia. Located close to golf, bowls, tennis, canoeing, fishing, nature walks, and waterfalls. Pioneer Motel offers luxurious standard an...
More info »
Location : Ulladulla, New South Wales
The Sandpiper Motel has lovely gardens with a salt water swimming pool and barbecue area. The air-conditioned rooms have toasters, tea and coffee making facilities, microwaves and fridge. The flat s...
More info »
Location : Shoalhaven Heads, New South Wales
Enjoy all the facilities that the Shoalhaven Heads Hotel offers. Overlooking both the Shoalhaven River and Seven Mile Beach, the hotel is a great place to stop and enjoy great food, wine, cold beer an...
More info »
Location : Sussex Inlet, New South Wales
The river front Sussex Shores RSL Units are situated in the gorgeous coastal town of Sussex Inlet. Nestled along the Inlet, The Shores offer the peace and tranquility you expect from a coastal holiday...
More info »