Caravan & Camping
Caravanning and camping have always been popular in the Shoalhaven. Many fond family memories are made by hooking up the family caravan and towing it to a gorgeous beachside tourist park, or pitching a tent with the sounds of the waves and smell of the salt air to wake up to each morning. Holiday Haven offers you the choice of 12 beachfront, riverfront or lakefront tourist and caravan Parks throughout the Shoalhaven, with sites for camping, caravans or cabin-style accommodation.
31 to 40 of 59 total results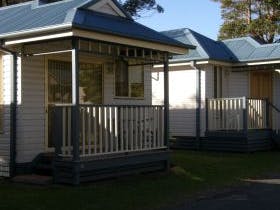 Location : Shoalhaven Heads, New South Wales
Camellia Park is a small privately owned park with cabins for holiday letting. Situated 100 metres from beautiful Shoalhaven Heads River mouth and beach along with some of the best surfing and beach f...
More info »
Location : Burrier, New South Wales
Coolendel is an idyllic setting located on the beautiful Shoalhaven River, 30 kilometres west of Nowra. Enjoy two and a half kilometres of river frontage with fresh water fishing and canoeing. Coolend...
More info »
Location : Greenwell Point, New South Wales
Coral Tree Lodge Tourist Park is located at Greenwell Point 12 kilometres east of Nowra on the banks of the Crookhaven River which forms part of the Shoalhaven Estuary. A range of accommodation is av...
More info »
Location : Depot Beach, New South Wales
Set amongst the beautiful spotted gums native to the area, the location is perfectly idyllic for a weekend away. Once you've set up your tent, swag, camper trailer or caravan you'll never want to ...
More info »
Location : Dolphin Point, New South Wales
Dolphins Point Tourist Park is along the shores of Burrill Lake Inlet and adjacent to beautiful Burrill Beach. They proudly boast absolute waterfrontage luxury cottages and most are pet friendly. The...
More info »
Location : Burrier, New South Wales
Grady's Riverside Retreat is set on 17 acres amongst the peaceful bank of the Shoalhaven River surrounded by trees, shrubs, nature and a beautiful clear sky above, clouded not by tall buildings. The R...
More info »
Location : Currarong, New South Wales
Honeymoon Bay is set in a picturesque location in Jervis Bay. It is approximately 10 kilometres from the edge of Currarong along the Point Perpendicular Lighthouse Road. Honeymoon Bay is a must to spe...
More info »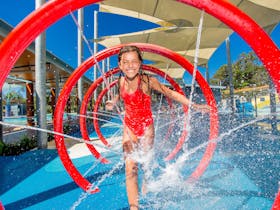 Location : Lake Conjola, New South Wales
Situated on 50 acres this park enjoys and can offer 600 metres of uninterrupted and absolute lake frontage. Ingenia Holidays Lake Conjola is one of the South Coasts finest holiday parks. The boat ramp...
More info »
Location : Huskisson, New South Wales
Jervis Bay Caravan Park is a well maintained, unspoilt, privately owned park on a crystal clear waterway accessing Jervis Bay. A unique feature of the park is its own private boat ramp and new floatin...
More info »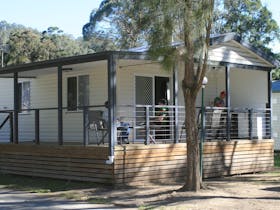 Location : Kangaroo Valley, New South Wales
Glenmack Park at Kangaroo Valley is an ideal family getaway for the weekend or holidays with plenty of activities at your doorstep. Whether you are caravanning, camping or require a self-contained uni...
More info »