Bed & Breakfast
Bed and breakfasts are a great alternative to hotels and often offer a more personal experience than other accommodation types. Here in the Shoalhaven you'll find many delightful B&Bs, several in stunning locations such as the coastal hinterland or quaint country towns such as Berry, Milton and Kangaroo Valley. If the beach is more your idea of a B& B escape, there's plenty of choice at Mollymook, Jervis Bay and Ulladulla. And all with friendly local hosts to ensure your stay is a happy and memorable one.
51 to 60 of 61 total results
Location : Milton, New South Wales
Relax, unwind and breathe in fresh country air at the Old Schoolhouse in Milton. The Old Schoolhouse is a unique location set on 2.5 acres of tranquil lawns and orchard, offering quality self-contain...
More info »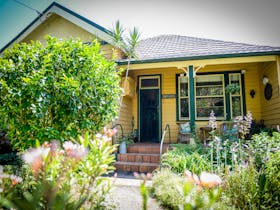 Location : Berry, New South Wales
Stay in comfort at an historic 1920s fully renovated house a short walk from the centre of Berry which boasts an eclectic array of antique stores, boutiques, restaurants and coffee shops, art gallerie...
More info »
Location : Woollamia, New South Wales
Riverside Retreat Bed and Breakfast is situated just four kilometres from Huskisson on the pristine Jervis Bay. Positioned on picturesque Currambene Creek and nestled in a delightful coastal bushland...
More info »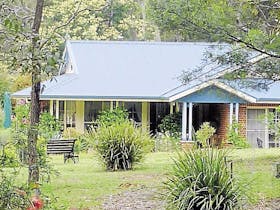 Location : Kangaroo Valley, New South Wales
Roocorner is a pretty boutique Bed and Breakfast set on five acres of bushland nestled beside the edge of the Morton National Park, but within striking distance of Kangaroo Valley village. The house i...
More info »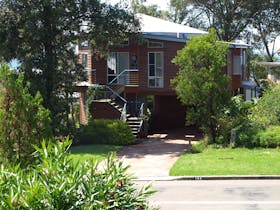 Location : Narrawallee, New South Wales
Surf House Narrawallee, in the Ulladulla region, is a unique beach house that combines the best of bed and breakfast hospitality and hostel community, and where they offer both relaxation and activity...
More info »
Location : Terara, New South Wales
Terara Riverside Gardens accommodation consists of four double bedrooms, all with shared bathrooms. There is a large common area to meet and eat enjoy each other company. Features include a pool table...
More info »
Location : Bawley Point, New South Wales
Stylish eco-friendly mudbrick Bed and Breakfast set on three acres of beautiful gardens. They are surrounded by two national parks and close to many pristine beaches. The Bawley B and B has four en-s...
More info »
Location : Barrengarry, New South Wales
The Laurels Bed and Breakfast has four bedrooms: The Fitzroy Room, The Belmore Room, The Carrington Room and The Somersby Room. Each room can be booked individually for couples or in conjunction for g...
More info »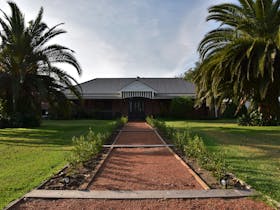 Location : Pyree, New South Wales
A newly constructed Bed and Breakfast facility, located in the beautiful south coast area of New South Wales. A pleasant two hour drive from Sydney. They are surrounded by dairy farms and lush green p...
More info »
Location : Hyams Beach, New South Wales
A well appointed, charming holiday cottage located in a quiet corner of Hyams close to Chinaman's Beach. This cottage can be rented as upstairs only, which accommodates five, or including the downsta...
More info »