Wineries
They say a good (and fun) way to get a real feel for a region is to taste the wines it produces. And fortunately we've got a good variety on offer. The Shoalhaven wine growing region stretches from Kiama to Durras with 20 vineyards and 11 cellar doors to choose from. The main varieties produced here include Chardonnay, Verdelho, Sauvignon Blanc, Semillon, Cabernet Sauvignon and Shiraz.
1 to 10 of 34 total results
Location : Bangalee, New South Wales
Cambewarra Estate Winery lies at the foothills of the majestic Cambewarra Mountain in the Shoalhaven Coast wine region - only 2.5 hours South from Sydney. A 2nd generation family run winery, with a f...
More info »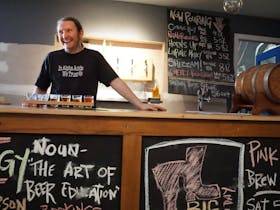 Location : South Nowra, New South Wales
HopDog is an 800L craft brewery located on the South Coast of NSW. HopDog is an Ale only brewery, producing hand crafted boundary pushing beers using quality ingredients sourced from Australia, New Ze...
More info »
Location : Berry, New South Wales
Two Figs is a boutique winery and vineyard located 12 kilometres from Berry. Its spectacular position offers panoramic 360 degree views from the beaches of Shoalhaven Heads along the expanse of the Sh...
More info »
Location : Bawley Point, New South Wales
Bawley Vale Estate, is a 100 acre property situated three kilometres east of beautiful Bawley Point Beach. It has plantings of 100 olive trees, over 150 various fruit trees and five different variet...
More info »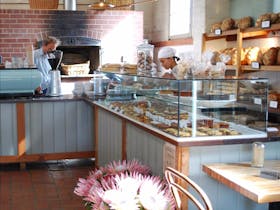 Location : Berry, New South Wales
The Berry Sourdough Bakery and Cafe isn't your average bakery. They have an Alan Scott oven, a mixer, a crew of talented bakers on the bench and all loaves are hand crafted with no moulding machinery ...
More info »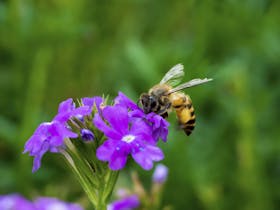 Location : Huskisson, New South Wales
Clayridge Honey supply pure, raw, unprocessed honey, locally produced and available in various size jars. They also produce creamed honey, honey energy drinks, honey popcorn and honey lollies. Clay...
More info »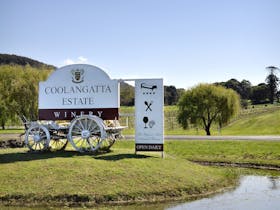 Location : Coolangatta, New South Wales
Coolangatta Estate grapes are grown on the slopes of Mount Coolangatta and have won 150 trophies and over 1700 wine awards at regional, national and international wine shows. It is the Regions only Fi...
More info »
Location : Ulladulla, New South Wales
Cupitt's Winery is a South Coast food, wine, beer and cheese experience comprised of a family run boutique Winery, Cellar Door, Restuarant, Bar, Microbrewery and Fromagerie in a beautiful coastal coun...
More info »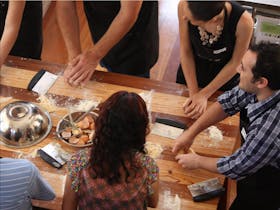 Location : Kangaroo Valley, New South Wales
For Foodies! Location, location, location! Not just a cooking school - but a whole food experience. Escape to the country and enjoy an indulgent, gourmet Foodies experience in the most beautiful Val...
More info »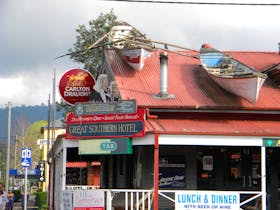 Location : Berry, New South Wales
The Great Southern Hotel located in the heart of Berry is a typical Australian country hotel, providing a Bistro, entertainment, live music and a courtyard. There is a great atmosphere and the Bistr...
More info »