Hire
Whether you're looking to hire a car, canoe, boat or bike – the Shoalhaven has got you covered. Browse the listings below to begin planning your adventure.
1 to 10 of 11 total results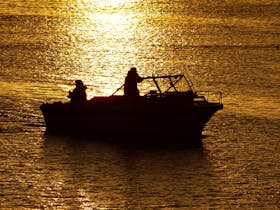 Location : Sussex Inlet, New South Wales
Alonga Boat Hire has small boats, kayaks and stand up paddle boards available for hire for water activities including fishing or just pottering along the waterways. No boating licence is required an...
More info »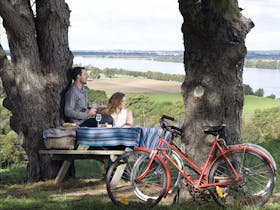 Location : Sanctuary Point, New South Wales
Sanctuary Point is a wonderful scenic town, one in which a good bike ride through the main streets and small off road tracks near the beach are calling out to be explored. Cycle tracks now link Sanctu...
More info »
Location : Woollamia, New South Wales
Husky Hire-A-Boat hire out aluminium boats with small outboard motors from the Woollamia Boat Ramp. They are a low budget way to explore nine kilometres of beautiful Currambene Creek, do a spot of fi...
More info »
Location : Huskisson, New South Wales
Take advantage of the stunning water and landscapes of Jervis Bay on and along the water. Try out something new or get comfortable in the familiar. Jervis Bay Kayak and Paddlesports offer for hire Si...
More info »
Location : Kangaroo Valley, New South Wales
Kangaroo Valley Kayaks is located at Kangaroo Valley Tourist Park, offering a kayaking and canoeing adventure of the Kangaroo River. All kayak hire includes quality kayaks, safety equipment, basic bri...
More info »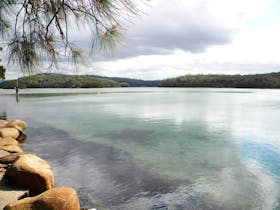 Location : Lake Conjola, New South Wales
Take time out to enjoy the waters of Lake Conjola. Hire a boat for a couple of hours or half a day and explore the lake and its estuaries or just enjoy a spot of fishing. Fishing tackle, bait and su...
More info »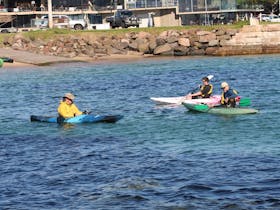 Location : Bomaderry, New South Wales
Nowra Kayak Hire is located in Bomaderry, just up from the train station. It is a quick detour from the Princes Highway or Shoalhaven Heads Road, on your way down the beautiful south coast of NSW. Th...
More info »
Location : Nowra Hill, New South Wales
If you want to get out there and experience first hand the beauty this country has to offer, but don't own your own camper, then Red Sherpa Camper Hire has your solution. Whether it's a weekend getaw...
More info »
Location : Ulladulla, New South Wales
Rip Curl Ulladulla is located in Shoalhaven in the coastal surf town of Ulladulla. Hire the equipment you need to enjoy Shoalhaven including surfboards, stand up paddle boards, paddles, bodyboards, ...
More info »
Location : Nowra, New South Wales
Enjoy tours of the great local wineries, or in and around the fabulous New South Wales South Coast, in luxury limousines. Pre-planned or "design your own" tours are also catered for. South Coast Lim...
More info »