Attractions & Activities
As the region stretches from Berry and Kangaroo Valley in the North, all the way to North Durras in the south, there's lots to cover. Many of the Shoalhaven's attractions share the region's rich history, such as the Lady Denman Heritage Complex in Huskisson, or the Fleet Air Arm Museum in Nowra. We're blessed with major national parks including the Booderee and Murramarang National Parks, as well as spectacular lookouts, art galleries, and a wildlife park in Nowra.
81 to 90 of 197 total results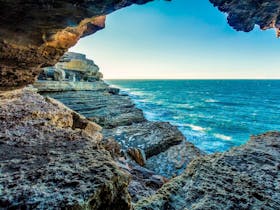 Location : Nowra, New South Wales
Hidden amongst the shrubbery of Point Perpendicular you will find a small hole in the rocks just big enough for an adult to crawl through and about 20 metre long. If you crawl through the cave you wil...
More info »
Location : Vincentia, New South Wales
Tucked away behind Greenfield Beach, this picnic area is known for its family-friendly atmosphere. It's named after Colin Greenfield who lived in the area from 1942 until the 1970s. Set up a picnic...
More info »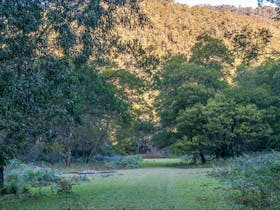 Location : Kangaroo Valley, New South Wales
Griffins walking track offers a peaceful hike through the Yarrunga Creek Valley and up Meryla Pass. At 11km one-way, it can be attempted in a single day, but is best tackled with an overnight camp. St...
More info »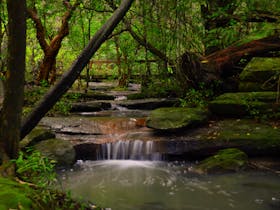 Location : North Nowra, New South Wales
On the banks of the Shoalhaven River in North Nowra (access from Yurunga Drive) is The Grotto. Whilst access to The Grotto is steep in parts, the walk is short and the ambience of the reserve more tha...
More info »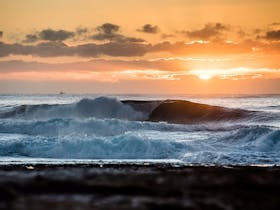 Location : Bawley Point, New South Wales
Guillotines is a famous surf break at Bawley Point, popular with body boarders and short boarders who like shallow barrelling waves. The waves break onto the rocks allowing the crowd to get right up c...
More info »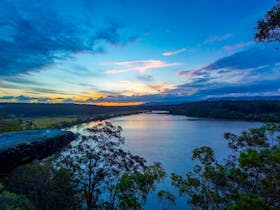 Location : Nowra, New South Wales
Hanging Rock has been a prominent landmark of Nowra since the town was established. It is 46.25 metres above the river and offers spectacular views of the Shoalhaven and the town of Nowra. The precar...
More info »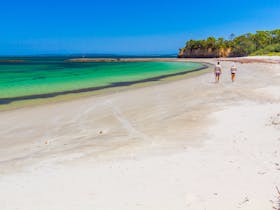 Location : Nowra, New South Wales
Hare Bay is popular with paddle boarders and jet skiiers because of the calm water and proximity to Callala Bay. The beach can be accessed by following the Red Point Picnic Area signage from Currarong...
More info »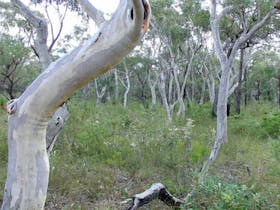 Location : Cudmirrah, New South Wales
Starting and ending in Cudmirrah, Heath Circuit is a healthy way to see the best of what Conjola National Park offers. From the signposted, unsealed trail, you'll see the abundantly flowered heathla...
More info »
Location : Ulladulla, New South Wales
History tours of Milton Ulladulla can be arranged for coaches and also walking tours. There are several different tours available. These include Step Back in Time - coach tours of Milton and Ulladull...
More info »
Location : Pyree, New South Wales
The Historic Jindyandy Mill is located amongst lush rural settings, which is home to the original Jindyandy Mill built by convicts in 1830. There is a range of stores to browse through that offer l...
More info »