Attractions & Activities
As the region stretches from Berry and Kangaroo Valley in the North, all the way to North Durras in the south, there's lots to cover. Many of the Shoalhaven's attractions share the region's rich history, such as the Lady Denman Heritage Complex in Huskisson, or the Fleet Air Arm Museum in Nowra. We're blessed with major national parks including the Booderee and Murramarang National Parks, as well as spectacular lookouts, art galleries, and a wildlife park in Nowra.
81 to 90 of 215 total results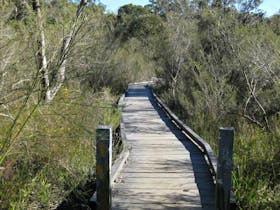 Location : North Nowra, New South Wales
This walk is popular with locals because it provides such beautiful variety of landscapes and links the western side of the park at North Nowra with the wonderful walks of the gorge and the park's a...
More info »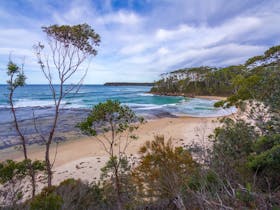 Location : Bendalong, New South Wales
Flat Rock beach is accessible from Holly Street or North Bendalong Road in North Bendalong and features a 90 metre stretch of beach between two rock platforms, and backs onto North Bendalong village. ...
More info »
Location : Nowra, New South Wales
The Royal Australian Navy invites you, your family and friends to visit the Fleet Air Arm Museum at HMAS Albatross Nowra. Explore and experience the story of naval aviation from its beginnings to the ...
More info »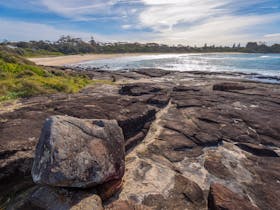 Location : Bawley Point, New South Wales
Gannet Beach is a short beach in Bawley Point village south of Jurwin Head which is great for snorkelling and surfing. It is accessible from Malibu Drive at various points along the beach. The beach i...
More info »
Location : Kangaroo Valley, New South Wales
Gerringong Falls is a waterfall in southeast New South Wales, Australia situated about 100 kilometres south-southwest of Sydney. Gerringong Falls is about 550 metres above sea level and is between 150...
More info »
Location : Milton, New South Wales
Join Charlotte, the mistress of the Star Hotel of the 1860s to 1870s on a lantern-lit walking tour to experience historic Milton, as she tells you about the ghosts and eerie tales of historic Milton. ...
More info »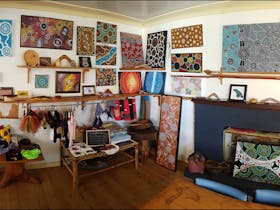 Location : Ulladulla, New South Wales
Welcome! Giriwa Garuwanga Art Gallery is an Aboriginal owned and operated art gallery. Located at the Ulladulla Local Aboriginal Land Council (ULALC) office, the gallery features artworks and produc...
More info »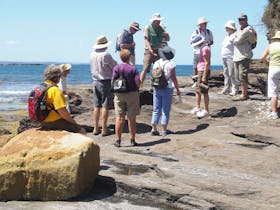 Location : Ulladulla, New South Wales
Enjoy a two hour guided fossil walk on horizontal rock platforms of Ulladulla Harbour. Learn about the geological history of this continent and see the sharply preserved features of marine fossils tha...
More info »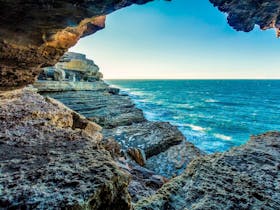 Location : Nowra, New South Wales
Hidden amongst the shrubbery of Point Perpendicular you will find a small hole in the rocks just big enough for an adult to crawl through and about 20 metre long. If you crawl through the cave you wil...
More info »
Location : Vincentia, New South Wales
Tucked away behind Greenfield Beach, this picnic area is known for its family-friendly atmosphere. It's named after Colin Greenfield who lived in the area from 1942 until the 1970s. Set up a picnic...
More info »