Attractions & Activities
As the region stretches from Berry and Kangaroo Valley in the North, all the way to North Durras in the south, there's lots to cover. Many of the Shoalhaven's attractions share the region's rich history, such as the Lady Denman Heritage Complex in Huskisson, or the Fleet Air Arm Museum in Nowra. We're blessed with major national parks including the Booderee and Murramarang National Parks, as well as spectacular lookouts, art galleries, and a wildlife park in Nowra.
71 to 80 of 101 total results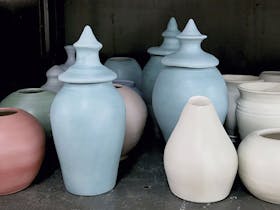 Location : Milton, New South Wales
Nulladolla Pottery Group is a shop and gallery featuring an eclectic mix of products made by a local group of passionate potters. You will find a mix of hand built or wheel thrown items ranging from ...
More info »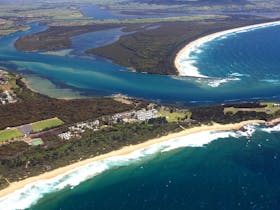 Location : Culburra Beach, New South Wales
Stocking a wide variety of imported gifts, locally hand crafted jewellery, art and pottery, Oceans Mirror Gifts specialises in gorgeous gift ware. You will find Oceans Mirror Gifts in the beautiful to...
More info »
Location : Barrengarry, New South Wales
Historic Barrengarry Store (Kangaroo Valley Pie Shop) is located only a short drive west of Kangaroo Valley towards Barrengarry Mountain. The Old Barrengarry Store is a heritage listed shop with all ...
More info »
Location : Mollymook, New South Wales
Learn to surf with Pam Burridge Surf Schools at either the Mollymook Surf School location or at Bendalong Surf School location. Also Stand up Paddle board lessons and hire available. Lessons are avai...
More info »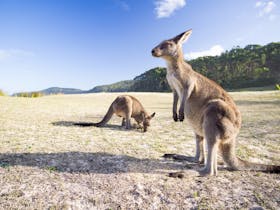 Location : Pebbly Beach, New South Wales
Pebbly Beach, located in the Murramarang Naional Park, is already known widely as the home of the surfing kangaroos (a myth arising from a photograph of a kangaroo in the low surf, probably chased the...
More info »
Location : Jaspers Brush, New South Wales
Experience the nostalgia of travelling on a steam railway through a rural property at Penwood Miniature Railway. All engines are working replicas of the original trains. A fun day out for big and litt...
More info »
Location : Currarong, New South Wales
Drive through natural scrub and beautiful spring wildflowers to Point Perpendicular Lighthouse, and the spectacular escarpment at Jervis Bay. There is no access to the inside of the lighthouse, but th...
More info »
Location : Berry, New South Wales
The Precinct Galleries hold contemporary Australian sculpture, objects, functional and contemporary art, with exhibitions changing regularly. Flying Pig Precinct offers familiar but different furnit...
More info »
Location : Berry, New South Wales
Experience South Coast NSW on an amazing Segway® Personal Transporter. It's never been easier or more fun to explore parts of the South Coast than on an eco-friendly Segway Personal Transporter (PT)...
More info »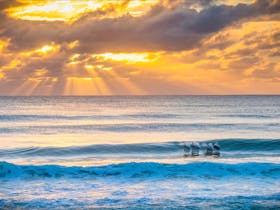 Location : Nowra, New South Wales
Seven Mile Beach stretches from Shoalhaven Heads and Comerong Island in the South, to Gerroa in the North. This stunning beach is known for having magnificent sunrises, dolphin sightings and good surf...
More info »