Attractions & Activities
As the region stretches from Berry and Kangaroo Valley in the North, all the way to North Durras in the south, there's lots to cover. Many of the Shoalhaven's attractions share the region's rich history, such as the Lady Denman Heritage Complex in Huskisson, or the Fleet Air Arm Museum in Nowra. We're blessed with major national parks including the Booderee and Murramarang National Parks, as well as spectacular lookouts, art galleries, and a wildlife park in Nowra.
71 to 80 of 214 total results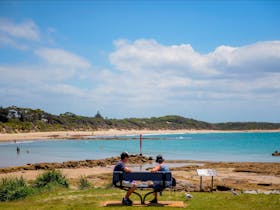 Location : Currarong, New South Wales
Currarong Beach features a sheltered swimming area at the southern end as well as the rivermouth to Currarong Creek, which is a popular spot for swimming, picnicking and kayaking. The creek is also us...
More info »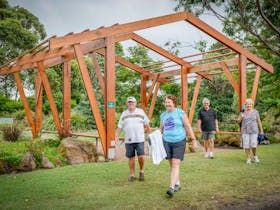 Location : Shoalhaven Heads, New South Wales
View an amazing variety of over one hundred species of native plants from sunrise to sunset. The extensive range of plants has been collected from far north Queensland all the way to Tasmania. Visi...
More info »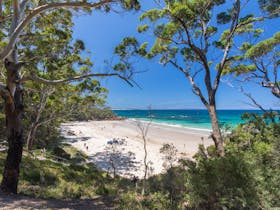 Location : Bendalong, New South Wales
Dee Beach is a small beach near North Bendalong that is popular with families in summer. It is a small beach wedged between two tree lined headlands with car parking available at either headland to ac...
More info »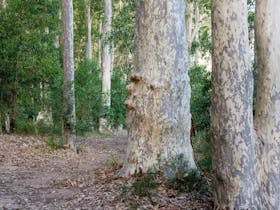 Location : Basin View, New South Wales
If you're looking to make the most out of Wandandian Creek without getting on the water in a kayak, Delta track offers a compelling reason to break out the walking shoes. Hugging the creek foreshore...
More info »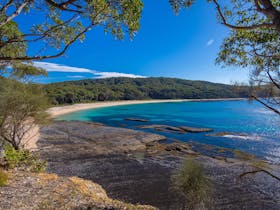 Location : Depot Beach, New South Wales
Depot Beach is a stunning beach with abundant native wildlife and clear water and swimming holes. It backs onto Depot Beach campground and the tiny two-street village of Depot Beach. Behind the beach ...
More info »
Location : Depot Beach, New South Wales
It doesn't get much more beautiful than the view from Depot Beach. Set on the pristine south coast of NSW, the white - sand beach is enclosed by a majestic spotted gum forest. It's a small piece o...
More info »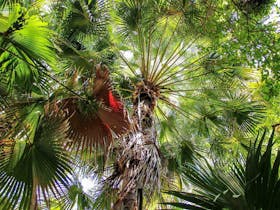 Location : Depot Beach, New South Wales
Depot Beach is a beautiful white-sand beach backed by a towering green rainforest that marks the beginning of the Depot Beach Rainforest walk. Walking this track you can't help but imagine what the ...
More info »
Location : Jervis Bay, New South Wales
Discover Jervis Bay Luxury Sailing is available for private charter and is operated by Dolphin Watch Cruises - Jervis Bay and offers a complete sailing, swimming, snorkelling and dolphin watch experie...
More info »
Location : Dolphin Point, New South Wales
Dolphin Point Beach is a rocky beach frequented by local surfers. The lookout off of Seaside Parade is a great spot for whale watching as well as checking the surf conditions. There are no swimming sp...
More info »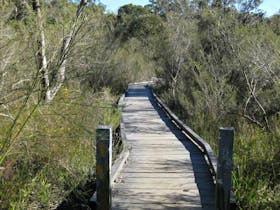 Location : North Nowra, New South Wales
This walk is popular with locals because it provides such beautiful variety of landscapes and links the western side of the park at North Nowra with the wonderful walks of the gorge and the park's a...
More info »