Attractions & Activities
As the region stretches from Berry and Kangaroo Valley in the North, all the way to North Durras in the south, there's lots to cover. Many of the Shoalhaven's attractions share the region's rich history, such as the Lady Denman Heritage Complex in Huskisson, or the Fleet Air Arm Museum in Nowra. We're blessed with major national parks including the Booderee and Murramarang National Parks, as well as spectacular lookouts, art galleries, and a wildlife park in Nowra.
211 to 215 of 215 total results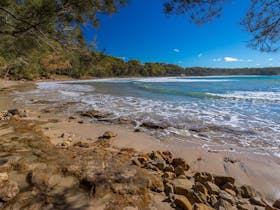 Location : Bendalong, New South Wales
Bring your pet along and enjoy the 24 hour off-leash Washerwomans Beach near Bendalong village. The beach extends for 840 metres between Dee Beach and Boat Harbour Beach with trees lining the back of ...
More info »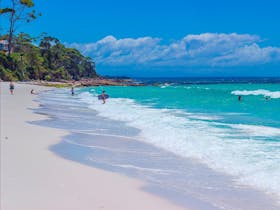 Location : Vincentia, New South Wales
White Sands Walk starts at a boardwalk on Greenfields Beach, just south of Vincentia, crosses a creek and winds south along the bay. Interpretive signs along the track point out significant features o...
More info »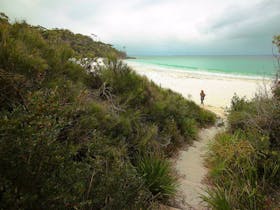 Location : Vincentia, New South Wales
The White Sands walk and the Scribbly Gum track are interconnected walking tracks which together create a beautiful – and easy – loop walk. Start the White Sands walk at Greenfield Beach picnic a...
More info »
Location : Jervis Bay, New South Wales
Whiting Beach is a two hour walk from the Steamers Cark Park in Booderee National Park. If you visit at the right time you might catch a glimpse of a little waterfall at the back of the beach. The bea...
More info »
Location : Yatte Yattah, New South Wales
The Yatte Yattah Pottery is located in Yatte Yattah, a locality just north of the historic village of Milton. This gallery displays works for sale by studio potter Kees Staps. Staps specialises in p...
More info »