Attractions & Activities
As the region stretches from Berry and Kangaroo Valley in the North, all the way to North Durras in the south, there's lots to cover. Many of the Shoalhaven's attractions share the region's rich history, such as the Lady Denman Heritage Complex in Huskisson, or the Fleet Air Arm Museum in Nowra. We're blessed with major national parks including the Booderee and Murramarang National Parks, as well as spectacular lookouts, art galleries, and a wildlife park in Nowra.
151 to 160 of 179 total results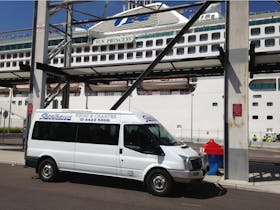 Location : Nowra, New South Wales
Shoalhaven Shuttle Bus offer shuttle bus services from Sussex Inlet to South Wollongong. Shoalhaven Shuttle is a friendly reliable service door to door service for your convenience every day. Travel i...
More info »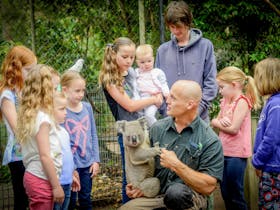 Location : North Nowra, New South Wales
Shoalhaven Zoo is the largest zoo on the New South Wales South Coast, bringing together over 100 species of native and exotic mammals, birds, and reptiles. Set in 16 acres of native bushland and resti...
More info »
Location : Nowra, New South Wales
Silica Cove is located on Beecroft Peninsula and is a six kilometre return walk rich in Aboriginal cultural heritage. You might see white bellied sea eagles in the trees as you walk, or spot a residen...
More info »
Location : Ulladulla, New South Wales
The South Pacific Heathland Reserve is a 14 hectare flora and fauna reserve on the cliffs above the rock platform between Rennies Beach and Racecourse Beach at the southern end of Ulladulla. As the ...
More info »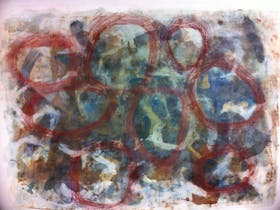 Location : Nowra, New South Wales
Squid Studio is a multimedia arts studio, gallery and collaborative work space for local artists to share their work - primarily painting, drawing and printing - with the community through exhibitions...
More info »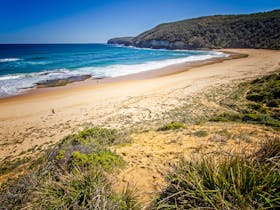 Location : Jervis Bay, New South Wales
Steamers Beach in Booderee National Park is not for the faint hearted. It is a long walk through the bush, but the beach is a beautiful reward. It can also be accessed by boat. The beach is bordered b...
More info »
Location : Termeil, New South Wales
If you are looking for a picturesque place to picnic, then you can't go past Stokes Island picnic area. Surrounded by bangalay-banksia forest, it's an idyllic beach spot that will leave you feelin...
More info »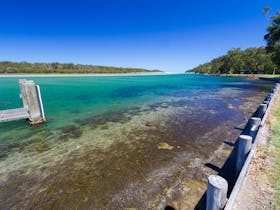 Location : Sussex Inlet, New South Wales
The entrance to Sussex Inlet is full of little beaches and great places to swim and paddle. The inlet is also a popular fishing spot, and the home of an annual fishing carnival. The inlet goes for sev...
More info »
Location : Tabourie Lake, New South Wales
Step back into the past and relive Australian life in the late 19th and early 20th centuries. The collection of over 12,000 artefacts is the life's work of Jack Nicholson, adventurer, anthropologist ...
More info »
Location : Kangaroo Valley, New South Wales
Tallowa Dam is a major part of the Shoalhaven water supply scheme that was built to supplement the water supply for Sydney and the Illawarra during times of drought. It also provides water for local S...
More info »