Attractions & Activities
As the region stretches from Berry and Kangaroo Valley in the North, all the way to North Durras in the south, there's lots to cover. Many of the Shoalhaven's attractions share the region's rich history, such as the Lady Denman Heritage Complex in Huskisson, or the Fleet Air Arm Museum in Nowra. We're blessed with major national parks including the Booderee and Murramarang National Parks, as well as spectacular lookouts, art galleries, and a wildlife park in Nowra.
131 to 140 of 213 total results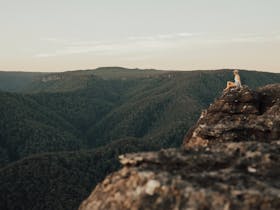 Location : Nowra, New South Wales
The Mt Bushwalker walking track is a stunning walk located inside Morton National Park on the South Coast of New South Wales. The track is seven kilometres return. The location of the walk is quite r...
More info »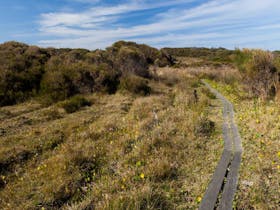 Location : Bawley Point, New South Wales
Give yourself a couple of hours to immerse yourself in the surroundings on the 2.2 kilometre Murramarang Aboriginal Area walking track along the coastline. Interpretive signs offer insight into some o...
More info »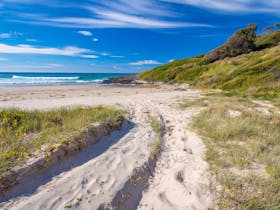 Location : Bawley Point, New South Wales
Murramarang Beach runs south from Malibu Drive in Bawley Point village and is one of the longer beaches in this area so is great for walking and playing beach games. It also acts as an inlet to a smal...
More info »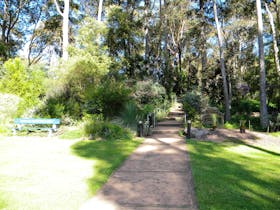 Location : Huskisson, New South Wales
Experience the unique culture of local Huskisson Indigenous people by local Indigenous guides through their bush with Murrawadeen Bush Tours. With the added spectaculars of bush tucker tastings and th...
More info »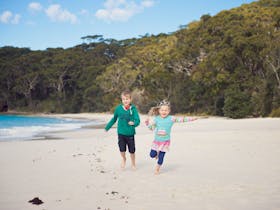 Location : Jervis Bay, New South Wales
Known as the jewel in the Booderee National Park, Murrays Beach offers swimmers and snorkelers alike, pristine clear waters and pearly white sand. Perfect for families, Murrays Beach is situated in a ...
More info »
Location : Narrawallee, New South Wales
Narrawallee Beach is a popular spot for learning to surf and for families. The southern end often has long breaking waves, ideal of learning to surf. The northern end has a great playground and barbec...
More info »
Location : Lake Conjola, New South Wales
Narrawallee Creek Nature Reserve, on the NSW South Coast near Ulladulla, is ideal for a family friendly day trip with fishing, walking and birdwatching. With golden beaches, lush coastal forests and ...
More info »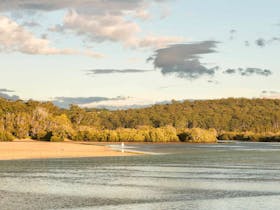 Location : Lake Conjola, New South Wales
Enjoy walking or cycling through the coastal forests of Narrawallee Creek Nature Reserve along Narrwallee Inlet walking track, offering great birdwatching and fishing. Leading through a delightful ar...
More info »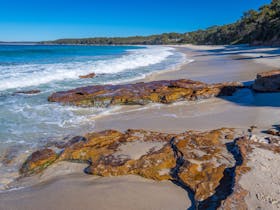 Location : Vincentia, New South Wales
Nelson is one of the quieter beaches in Jervis Bay. It has spectacular white sand and often has enough room to spread out with the family, as well as gentle waves for swimming and paddling. The beach ...
More info »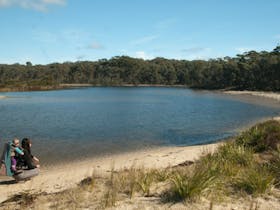 Location : Bendalong, New South Wales
Starting from Holly Street in North Bendalong, this circuit may only be 2.5 kilometres, but walking it will be a rewarding experience as you stroll along the shore of Nerindillah Lagoon. Take a break ...
More info »