Attractions & Activities
As the region stretches from Berry and Kangaroo Valley in the North, all the way to North Durras in the south, there's lots to cover. Many of the Shoalhaven's attractions share the region's rich history, such as the Lady Denman Heritage Complex in Huskisson, or the Fleet Air Arm Museum in Nowra. We're blessed with major national parks including the Booderee and Murramarang National Parks, as well as spectacular lookouts, art galleries, and a wildlife park in Nowra.
131 to 140 of 140 total results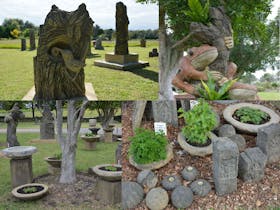 Location : Coolangatta, New South Wales
Unreal Rocks Statue Gallery has been established in the Shoalhaven area since 2005. Stroll through the grounds and experience the craftsmanship of the artworks situated throughout the gardens. All...
More info »
Location : Falls Creek, New South Wales
Discover the pleasure of riding a friendly horse through the tranquil Australian bush, seeing kangaroo, wallabies and other native animals and birds in their natural habitat. Valhalla offers a range o...
More info »
Location : Fishermans Paradise, New South Wales
Ulladulla Surf and Surf Hire School offers the very best in surf coaching for all levels. They have a huge range of equipment including 300 wetsuits, over 50 surf boards including beginner, intermedia...
More info »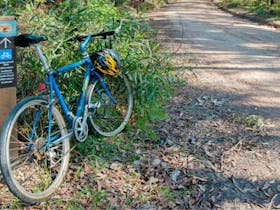 Location : Berrara, New South Wales
Gather a group of friends for a cycling adventure on Walter Hood ride from Cudmirrah in Conjola National Park. Enjoy lunch at Monument Beach picnic area. This route makes for a great day out, taking ...
More info »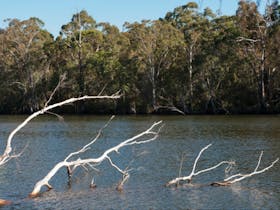 Location : Basin View, New South Wales
Easily accessed from Wandandian Creek picnic area via a small platform, Wandandian Creek is a peaceful waterway that branches in three directions, giving a great deal of kayaking and canoeing options....
More info »
Location : Basin View, New South Wales
This quiet bushland spot serves up a perfect setting for lazy afternoons with the family, or even a solo retreat beneath the casuarina trees of Wandandian Creek. Right by the water, there are picnic t...
More info »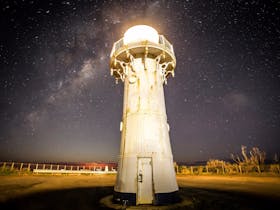 Location : Ulladulla, New South Wales
Originally built on the Ulladulla Breakwater in 1873, the light was shifted to Warden Head in 1879. It is one of only two towers in New South Wales made from wrought iron plates, making it a rarity. ...
More info »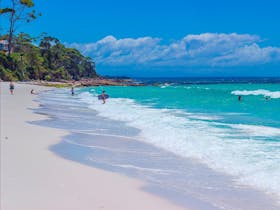 Location : Vincentia, New South Wales
White Sands Walk starts at a boardwalk on Greenfields Beach, just south of Vincentia, crosses a creek and winds south along the bay. Interpretive signs along the track point out significant features o...
More info »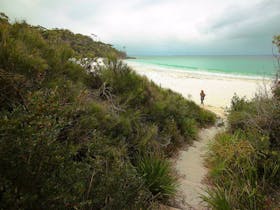 Location : Vincentia, New South Wales
The White Sands walk and the Scribbly Gum track are interconnected walking tracks which together create a beautiful – and easy – loop walk. Start the White Sands walk at Greenfield Beach picnic a...
More info »
Location : Yatte Yattah, New South Wales
The Yatte Yattah Pottery is located in Yatte Yattah, a locality just north of the historic village of Milton. This gallery displays works for sale by studio potter Kees Staps. Staps specialises in p...
More info »