Attractions & Activities
As the region stretches from Berry and Kangaroo Valley in the North, all the way to North Durras in the south, there's lots to cover. Many of the Shoalhaven's attractions share the region's rich history, such as the Lady Denman Heritage Complex in Huskisson, or the Fleet Air Arm Museum in Nowra. We're blessed with major national parks including the Booderee and Murramarang National Parks, as well as spectacular lookouts, art galleries, and a wildlife park in Nowra.
121 to 130 of 206 total results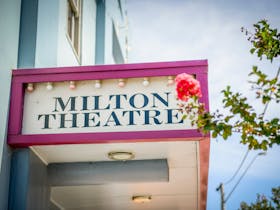 Location : Milton, New South Wales
The Milton Theatre is an intimate 200 seat historic theatre which has been fully refurbished with latest sound and lighting equipment; it has great ambience and excellent acoustics, suitable for live ...
More info »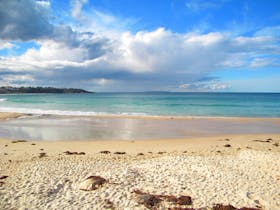 Location : Ulladulla, New South Wales
Mollymook Beach sweeps for two kilometres between Bannister Point in the north and the southern headland where the Mollymook golf club is located. Both ends of the beach are patrolled seasonally and t...
More info »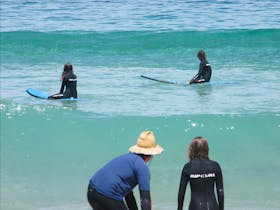 Location : Mollymook, New South Wales
Learn to surf on the pristine South Coast with Mollymook Beach Surf School. Based at beautiful Mollymook Beach and servicing the surrounding area, here you'll find fantastic waves, uncrowded beaches a...
More info »
Location : Mollymook, New South Wales
Mollymook is a popular family beach with the best parks and safest bathing at the southern end around the Surf Club. Surfers will enjoy the southern reef when it is working and the beach breaks. Best...
More info »
Location : Bendalong, New South Wales
Monument Beach ride from Bendalong is one of many cycling routes weaving through Conjola National Park. This route takes you along unsealed roads through turpentine and blackbutt forest to Monument B...
More info »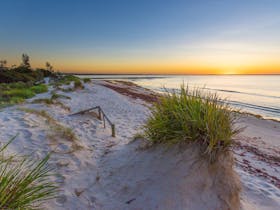 Location : Huskisson, New South Wales
Moona Moona Beach lies just north of Moona Moona Creek and backs onto Huskisson Beach Tourist Park. The creek and the beach are great spots for swimming. The entrance to the creek is a popular family ...
More info »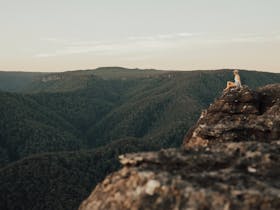 Location : Nowra, New South Wales
The Mt Bushwalker walking track is a stunning walk located inside Morton National Park on the South Coast of New South Wales. The track is seven kilometres return. The location of the walk is quite r...
More info »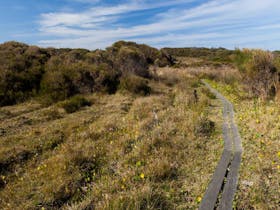 Location : Bawley Point, New South Wales
Give yourself a couple of hours to immerse yourself in the surroundings on the 2.2 kilometre Murramarang Aboriginal Area walking track along the coastline. Interpretive signs offer insight into some o...
More info »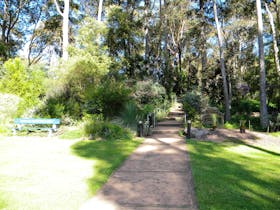 Location : Huskisson, New South Wales
Experience the unique culture of local Huskisson Indigenous people by local Indigenous guides through their bush with Murrawadeen Bush Tours. With the added spectaculars of bush tucker tastings and th...
More info »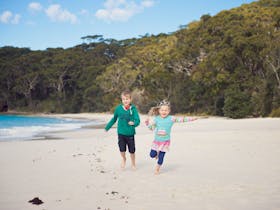 Location : Jervis Bay, New South Wales
Known as the jewel in the Booderee National Park, Murrays Beach offers swimmers and snorkelers alike, pristine clear waters and pearly white sand. Perfect for families, Murrays Beach is situated in a ...
More info »