Attractions & Activities
As the region stretches from Berry and Kangaroo Valley in the North, all the way to North Durras in the south, there's lots to cover. Many of the Shoalhaven's attractions share the region's rich history, such as the Lady Denman Heritage Complex in Huskisson, or the Fleet Air Arm Museum in Nowra. We're blessed with major national parks including the Booderee and Murramarang National Parks, as well as spectacular lookouts, art galleries, and a wildlife park in Nowra.
111 to 120 of 215 total results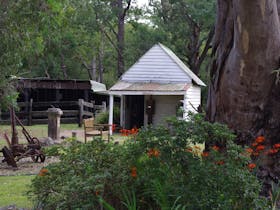 Location : Kangaroo Valley, New South Wales
Experience life in the 1800s. Located in the beautiful Kangaroo Valley, The Pioneer Village Museum is situated next to the historic Hampden Bridge and Kangaroo River. Numerous buildings house exhibi...
More info »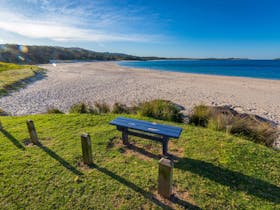 Location : Kioloa, New South Wales
Kioloa Beach runs south from Butlers Point and backs onto Kioloa Beach Holiday Park. The beach can be accessed from Kioloa Beach Holiday Park or a car park at the southern end of the beach. The beach ...
More info »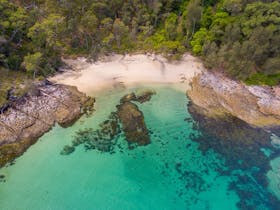 Location : Jervis Bay, New South Wales
Kitty Beach is one of the Shoalhaven's most remote beaches. It can be accessed on foot from the St Georges Head Track in Booderee National Park which takes about 4 hours from Steamers Car Park. The ...
More info »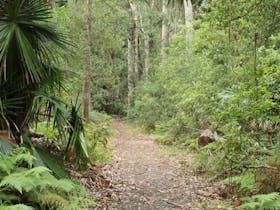 Location : East Lynne, New South Wales
Immerse yourself in the tranquil coastal forest on this medium length walk in the central area of Murramarang National Park. Lake walking track leads off Durras Lake Discovery trail and follows the n...
More info »
Location : Hyams Beach, New South Wales
Little Hyams (sometimes called Hyams Point) is a short beach just north of Hyams Beach. Both beaches are famous for white sand and crystal clear blue water. It forms part of the White Sand Walk which ...
More info »
Location : Ulladulla, New South Wales
Lobster Jacks is a quiet and hidden beach on the northern side of Warden Head in Ulladulla. The beach is only accessible from Ulladulla Headland Tourist Park, or by walking around the rocks from the C...
More info »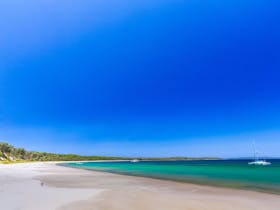 Location : Nowra, New South Wales
Long Beach is a two kilometres long white sand beach on Beecroft Peninsula with stunning turquoise water. It can be accessed from a car park on either end of the beach. The beach faces south-west whic...
More info »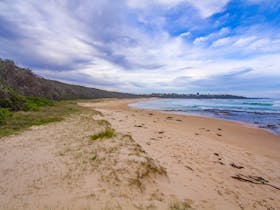 Location : Manyana, New South Wales
Manyana Beach runs from Manyana village to Cunjurong Point and Green Island. It is a popular surfing spot and the northern headland provides beautiful views of the coastline. The beach is actually mad...
More info »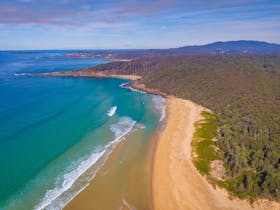 Location : Termeil, New South Wales
Meroo Beach runs south of Meroo Head from 800 metres down to Nuggan Point. It is accessible from Meroo Head camping ground which is a great place to camp by the beach. This beach features the entrance...
More info »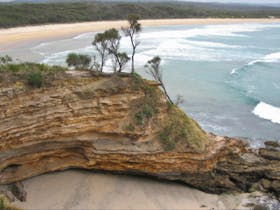 Location : Termeil, New South Wales
Even if you are only visiting Meroo National Park for a few hours, you can't miss the spectacular coastal views from Meroo Head lookout walking track. It's a lovely short walk through tall forest ...
More info »