Milton
The charming township of Milton, with its arts and craft stores, excellent cafes and restaurants, unique designer shops and quality accommodation has long been a favourite with visitors and provides a great base for exploring the local attractions.
The town was established in 1860 and its character is enhanced by its many historic buildings, to the extent that the entire town has now been classified by the National Trust as an historic village. Milton's personality extends to some unique festivals, including  the Scarecrow Festival held annually and the more traditional Milton Settlers Fair, while its monthly village art and craft markets are a true reflection of the many skilled tradespeople living in the area.
The St Mary's Church cross is a landmark that welcomes all to the area as they enter Milton from the north. Exploring Milton is full of surprises with a walking map of historic sites.
Historic Milton offers country style hospitality with Bed & Breakfasts, luxury retreats, a motel, hotels and a caravan park.
DRIVE
What to Do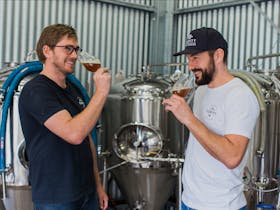 Location : Milton, New South Wales
Cupitts is a winery, restaurant, micro- brewery, fromagerie and cellar door on the NSW South Coast between Milton and Ulladulla. They would like you to join them on a behind the scenes walking tour of...
More info »
Location : Milton, New South Wales
The philosophy of Flour Water Salt is simple. Yes, simple. They believe you don't have to do a million things, just a few and do those few right. They don't offer countless types of breads, cakes or...
More info »
Location : Milton, New South Wales
Join Charlotte, the mistress of the Star Hotel of the 1860s to 1870s on a lantern-lit walking tour to experience historic Milton, as she tells you about the ghosts and eerie tales of historic Milton. ...
More info »
Where to Stay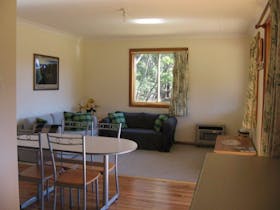 Location : Milton, New South Wales
Bhundoo Bush Cottages are picturesque 140 acres of property nestled in the Clyde Valley between Pigeon House Mountain and the Castle on the Upper Clyde River at Yadboro. There is over one kilometre of...
More info »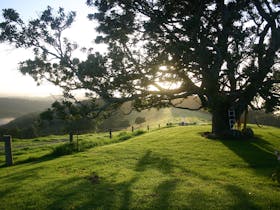 Location : Milton, New South Wales
Unwind and relax in the peace and serenity of nature at Kilfeacle Farm Cottage. Conveniently located three hours from Sydney and 2.5 hours from Canberra, the lovingly restored cottage is on a 250 ac...
More info »
Location : Milton, New South Wales
Imagine yourself leaving the everyday stresses behind and retreating to a place where you can totally relax and unwind... From the moment you step from your car, the awesome beauty and tranquillity o...
More info »
What's On