Kioloa
The quiet seaside town of Kioloa is situated on the coast south of Ulladulla and just north of Pretty Beach and Merry Beach. Kioloa retains much of its natural beauty and is surrounded by water and bushland. Protected from the Pacific Ocean by Belowla Island, it is just minutes to some of the best beaches, lakes and fishing spots on the NSW coast.
A short drive will take you into Murramarang National Park to enjoy some wonderful beaches and nature walks. There are two caravan parks and self contained houses at Kioloa.
View our image gallery of Kioloa
DRIVE
What to Do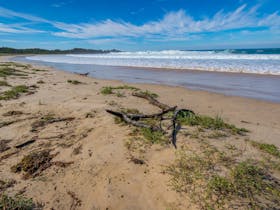 Location : Kioloa, New South Wales
Avenue Beach lies between Shelly Beach and Kioloa Beach and backs onto coastal bushland. This beach is great for a peaceful walk and is located in close proximity to the Australian National University...
More info »
Location : Kioloa, New South Wales
Kioloa is a small coastal village near Pretty Beach and Merry Beach. It has two caravan parks and a collection of self-contained houses. A short drive from Kioloa will take you into beautiful Murramar...
More info »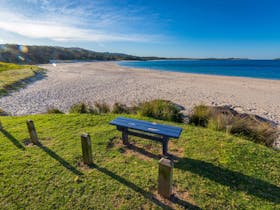 Location : Kioloa, New South Wales
Kioloa Beach runs south from Butlers Point and backs onto Kioloa Beach Holiday Park. The beach can be accessed from Kioloa Beach Holiday Park or a car park at the southern end of the beach. The beach ...
More info »
Where to Stay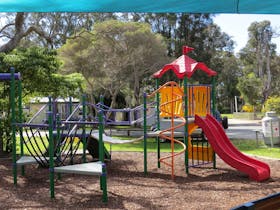 Location : Kioloa, New South Wales
Located on the NSW South Coast halfway between Batemans Bay and Ulladulla, Kioloa Beach Holiday Park offers you the delights of a relaxing family holiday with many options for exciting holiday activit...
More info »
Location : Kioloa, New South Wales
Multi award winning holiday park located on stunning absolute beachfront, Merry Beach rests in the coastal heart of the 11,970 hectare Murramarang National Park. If relaxing with an abundance of nativ...
More info »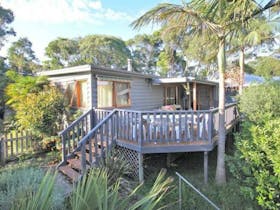 Location : Kioloa, New South Wales
The Deweyshack is a refurbished, but still charmingly rustic, three bedroom, two bathroom cottage nestled at the edge of a large and vibrant garden, abounding with native wildlife and fruit trees. It...
More info »
What's On
Event Date: 24 December 2017 00:00:00
Venue: Beside the Fire Shed
Address: Murramarang Road
Join in carol singing led by local singers. A sausage sizzle is available, as well as soft drinks and water for people to purchase.Everyone is welcome! Bring along chairs and rugs to sit on and your ....
Event Date: 8 January 2013
Venue: Kioloa (Avenue)Beach Car Park
Address: Corner O'Brien Street and Murramarang Road, Kioloa 2539 NSW
The South Coast's shorebirds are amongst the most threatened animal species in NSW. Despite their small size, some of these creatures undertake the animal kingdom's super feats. Come and meet the D....